Slow Food
For years I've tried to find a way to combine my passion for the environment, culture, growing, cooking, and eating healthy food, writing, and beekeeping--a strange combo, I know. I wasn't sure exactly what my cause was until I heard about the Slow Food movement. Once I learned more about the Slow Food cause, I felt like my seemingly disparate passions had finally found a happy home. In 1989, Carlo Petrini, an Italian, founded the Slow Food movement to "counteract fast food and fast life, the disappearance of local food traditions and people's dwindling interest in the food they eat, where it comes from, how it tastes and how our food choices affect the rest of the world."
And I super like this last line:
"
Slow Food brings together pleasure and responsibility, and makes them inseparable."
Ah...leave it to Italians to combine pleasure
and
responsibility.
Che miracolo!
I don't know where I got my fabulous guilty conscience from, but I've spent most of my life feeling guilty for pleasure, as if the only meaningful thing I could do was be responsible for everything and everyone, instead of actually having a bit of fun. After six months in Italy and other life adventures, I'm over feeling guilty for my culinary pleasures. But I still want to give back somehow, by spreading the word that eating delicious, beautiful, and nurturing food is not only good for you, but good for our planet. That's why the Tasty Buzz is all about yummy food, but also about food activism, bees and beekeeping, and other ways to take that love we all have for food and make our lives more sustainable and nourishing for all. Check out the Slow Food Website here:
www.slowfood.com
If you're in the U.S., join your local chapter here: http://www.slowfoodusa.org/index.php/local_chapters/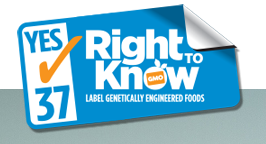 In some ways, it just seems obvious: Why shouldn't we have the right to know what's in our food? We have the right to know how much fat's in our food, how much sugar, and what the other ingredients are...so why shouldn't we have the right to know if our food has GMO sources? While I have my own issues with the GM industry, it's easy to put those issues aside and vote yes for one simple reason: Consumers have the right to know what's in their food, period. But let's break this down a bit and look at this issue more deeply. First of all, why aren't GM products labeled in the first place? The short answer is because the FDA does not currently require it. In a controversial move in 2009, Obama placed former Monsanto Public Policy VP, Michael Taylor, as the Deputy Commissioner for the FDA. During the 80's, under the Bush and Reagan administrations, FDA policy regarding GE regulation generally supported the emerging biotech industry while trying to create as little burdensome government regulation possible. In order to support this, in 1992 the FDA categorized GMO food as a "food additive," which is subject to two forms of regulation. One form of regulation involves toxicological testing--this is especially for products with synthetic chemicals. The other type of regulation is a designation called "GRAS," generally recognized as safe, which is how most GM products are categorized. This means, essentially, that as long as Monsanto SAYS its products are safe, the FDA will sign off on them. Michael Taylor oversaw the drafting of that 1992 policy. But one would assume that Monsanto would do human testing on its food products, right? To make sure that they're safe...right? Unfortunately, no. On the Monsanto website, under their "Why aren't you running human clinical trials on GM crops?"Monsanto basically says: We don't need to run human trials because GM crops are just as safe as conventional products. Why? BECAUSE WE SAY SO. Here's the actual quote: There is no need for, or value in testing the safety of GM foods in humans. So long as the introduced protein is determined safe, food from GM crops determined to be substantially equivalent is not expected to pose any health risks. Further, it is impossible to design a long-term safety test in humans, which would require, for example, intake of large amounts of a particular GM product over a very large portion of the human life span. There is simply no practical way to learn anything via human studies of whole foods. This is why no existing food--conventional or GM--or food ingredient/additive has been subjected to this type of testing. As this article comments, "Note the circular logic: Because no long-term epidemiological studies are in place, we have no evidence showing long-term harm. And since we don't have any evidence of long-term harm, we don't need studies to look for it."So basically, Monsanto doesn't conduct human studies of its products, and the FDA thinks that's just fine. Interestingly enough,  this 1992 policy was passed even as many scientists within the FDA voiced their strong dissent. What was the government thinking when it pushed dissenters aside in blind support of bio-technology? Dan Glickman, the US Secretary of Agriculture under President Clinton, offers this insight about the...
read more